Xcient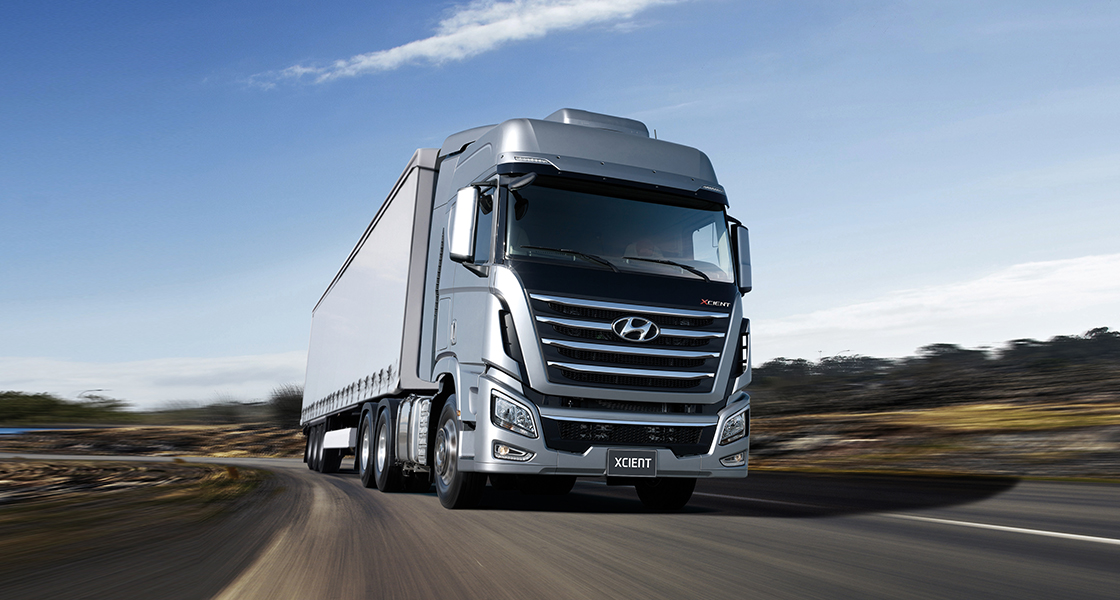 The top-of-the-line Xcient makes easy work of the biggest, toughest jobs. Striking in appearance and uncompromising in performance, the capabilities of this heavy duty truck series extend to the very limits of road transport. Whether the hauls are long or short, Xcient tackles the job with equal ease. Performance and fuel efficiency rise to higher levels than ever with the new family of Q, H and Powertec engines while the driver comfort factor is elevated by the advanced cab suspension which floats on a cushion of air.
Highlights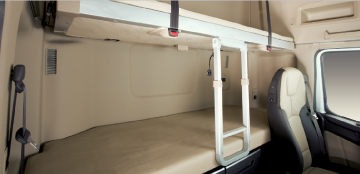 Comfort in the details
A remotely controlled air conditioning system allows the driver to adjust the cabin temperature from the comfort of the bunk bed while a sunroof provides a bright, cheerful ambiance.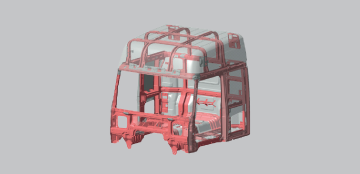 Tough and safe Cab
The structural integrity and crashworthiness of the Xcient cab are ensured by the judicious application of ultra-high tensile strength steel at critical points. Airbags provide supplemental safety.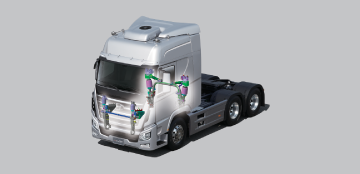 Air-Floating Cab suspension
road bumps and vibrations are barely noticeable inside the Xcient cab thanks to the floating suspension which employs a cushion of air to provide the smoothest possible ride.