Unicity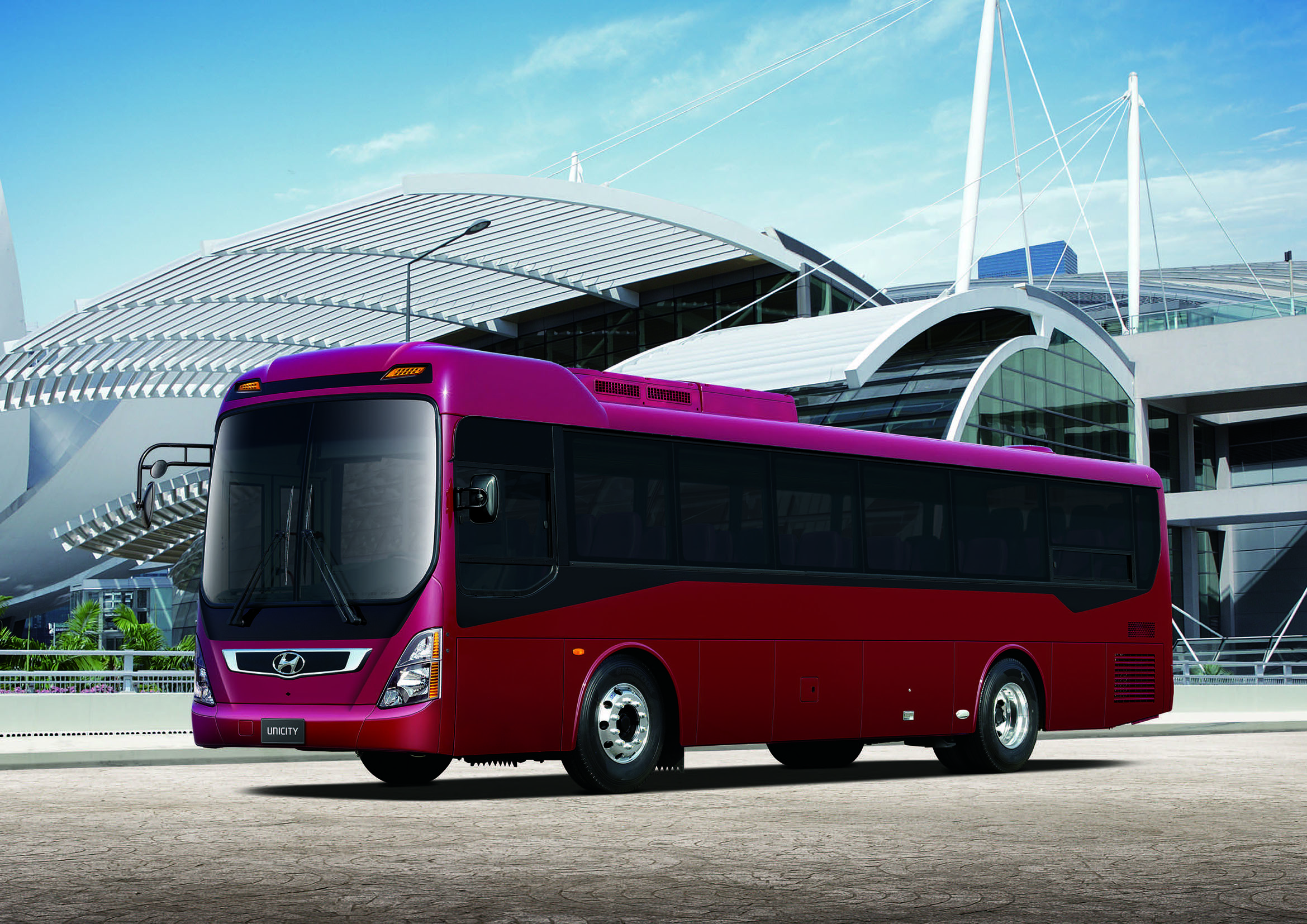 Sharing the same platform as Universe, Unicity offers a premium travel experience for 45+1 at a more cost-effective price point. It borrows many of same technologies such as the air suspension and advanced comfort and convenience features but unlike the numerous options offered with Universe, Unicity choices are much more simplified while maintaining a high premium standard.
Highlights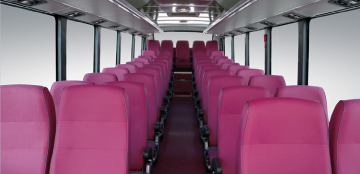 Passenger seats
On entrance, passengers are safely guided by an LeD- type step lamp, an overhead lamp and a warming/cooling cabinet where they can help themselves to drinks. The well-appointed cabin is finished with deluxe- type flooring and includes an ample number of overhead ventilation points to maintain a comfortable temparature.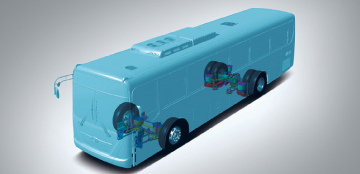 integrated air suspension
equipped with a state-of-the-art air suspension system, Unicity delivers a supremely smooth and quiet ride.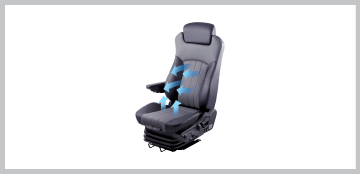 ventilated seat
The seat ventilation option helps promotes driver comfort and alertness. Six-way seat adjustment and an air-cushioned suspension add to driver comfort and alertness.