Super Aero City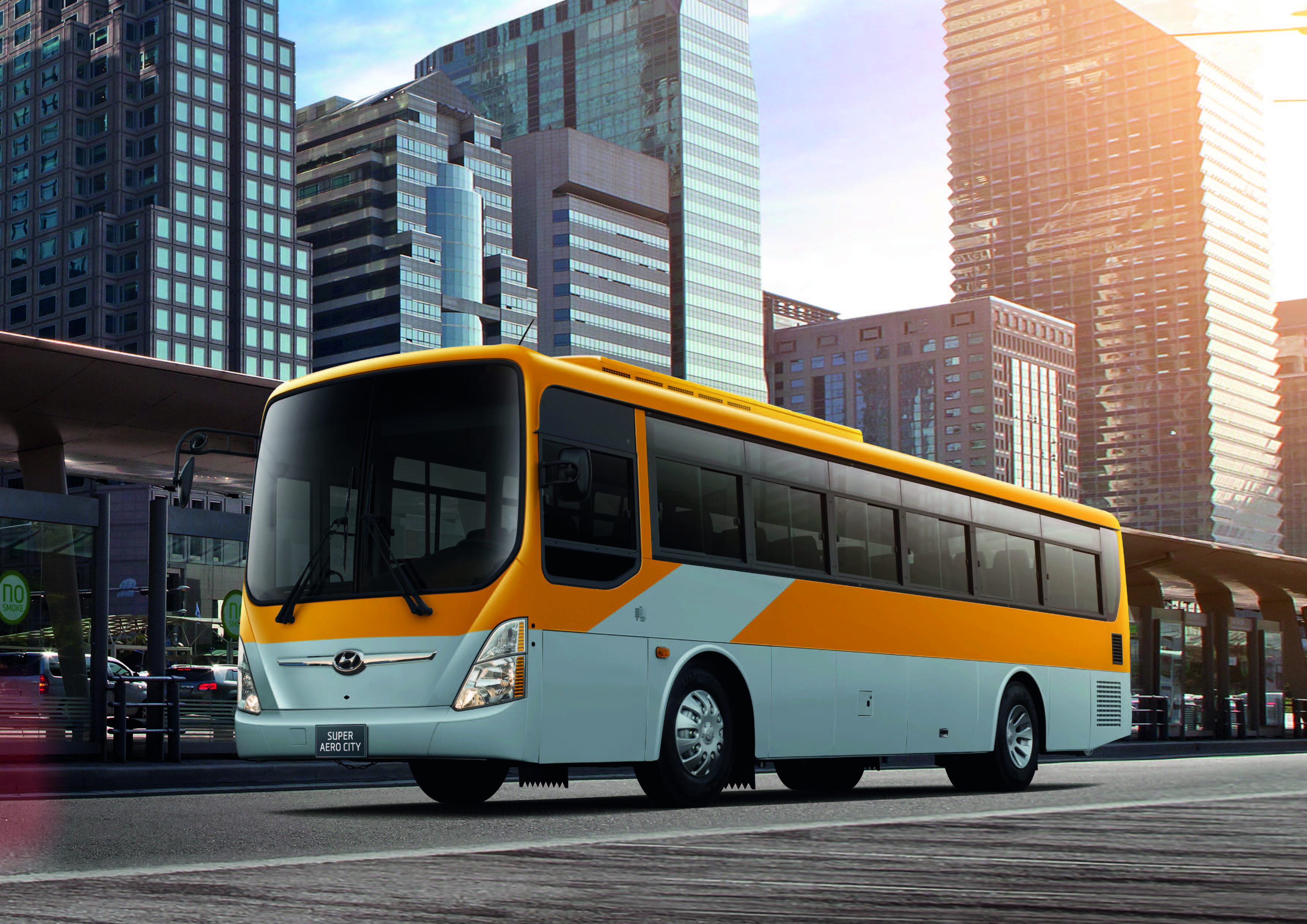 Super Aero City sets a new standard in comfort, style and efficiency in the field of urban transportation. A very clean- running CNG engine is a popular option. The superstructure employs a sophisticated truss-type design to achieve high rigidity and strength. Coach-style and local transit editions are offered with the transit seating anywhere between 21+1 and 27+1. The coach configuration ranges between 38+1 and 45+1. Both single and double-doors are available.
Highlights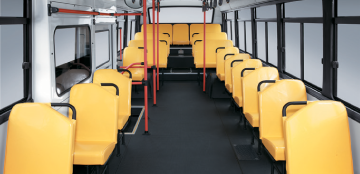 Passenger seats
Passenger seats are designed for practicality and comfort and are offered in a choice of different layouts and finishes including attractively patterned cloth upholstery. Interior materials are selected for their durability and aesthetic qualities.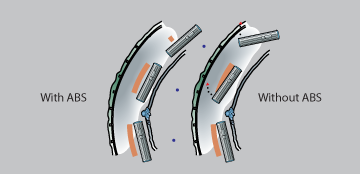 ABS with ASR
ABS brings the vehicle to a safe, controlled stop and is particularly advantageous while driving under slippery road conditions. Supplemented with ASr , ABS helps the driver maintain full directional stability at all times and avoid potentially dangerous situations.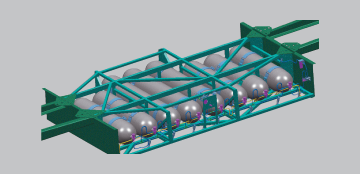 CNG system
CNG buses can be counted on to run cleaner, more quietly and more economically than diesel. Hyundai has the advantage of its extensive experience in the design and manufacturing of CNG buses including storage tanks. CNG engine output reaches 290ps.