HD (120)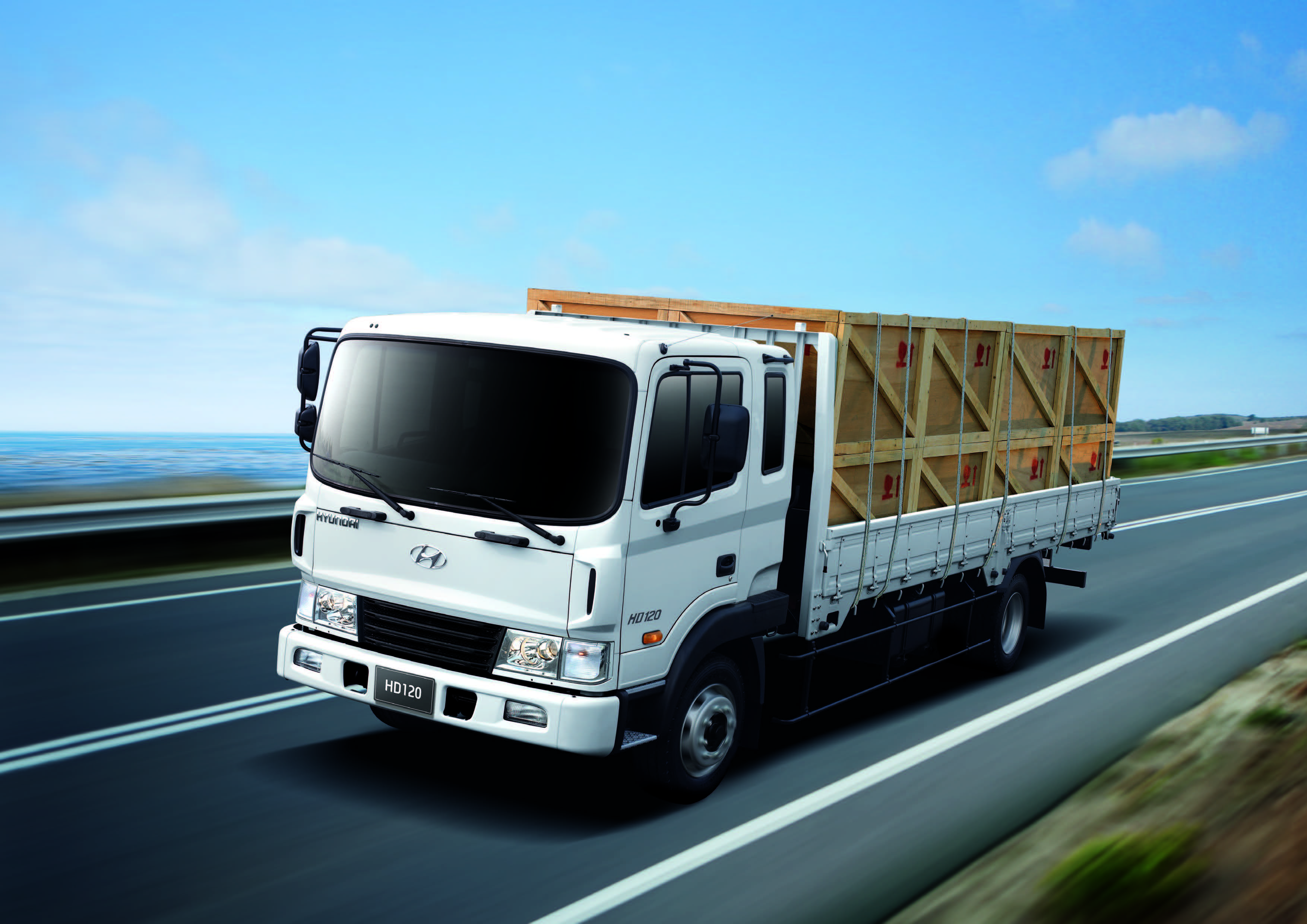 Not too big, not too small but striking the perfect balance of size, performance and economy, the HD120 series answer the call when the job requires medium duty trucks. With 4x2 configuration, the HD120 offers a variety of different wheelbase lengths and is equipped with a sleeper cab that will delight drivers, a double reinforced ladder frame for extra toughness and the D6 engine tuned to the demands of the cargo load.
Highlights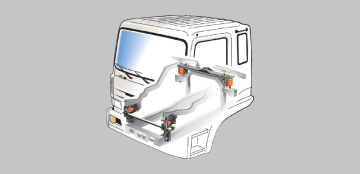 Semi-Floating Cab
Four coil-type mounts work in tandem with the coil- suspension seat to effectively isolate the driver from fatigue-inducing vibration and road shocks. An air-type cab suspension is optional.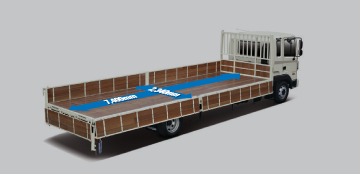 Ultra-Long Wheelbase
Sometimes, extra Long isn't long enough and for that reason, Hyundai offers the Ultra-Long. With a cargo deck measuring an impressive 7.4m in length and 2.34m in width, these are the ultimate editions of the HD120.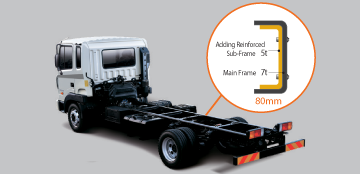 Double Frame
The double frame consists of a 7t rated main channel frame reinforced with a 5t sub-frame. Crossmembers provide additional rigidity for exceptional resistance to bending and twisting.