Cab and Chassis HD (320)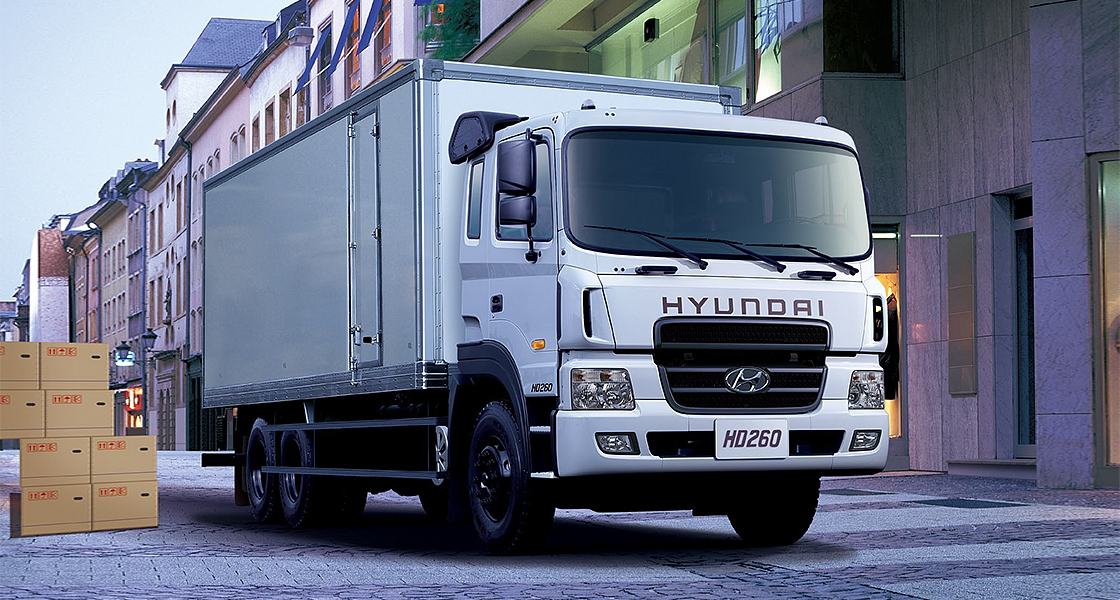 Today, Hyundai Motor Company enjoys a global reputation as a high quality manufacturer uniquely capable of combining efficient manufacturing technology with a strict design-to-cost philosophy. The result is an unbeatable combination of top performance, economy and reliability. In a world where time is money, Hyundai trucks are built to run reliably and economically, working around the clock to carry maximum payloads often under extreme road conditions. They're built tough to minimize down time and reduce your fixed costs. Get your business moving into the fast lane with a Hyundai truck.
Highlights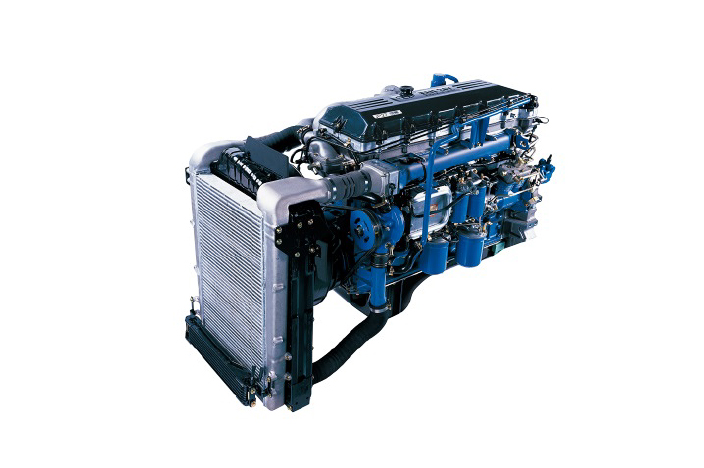 D6CA38 Engine
380 ps / 1,900 rpm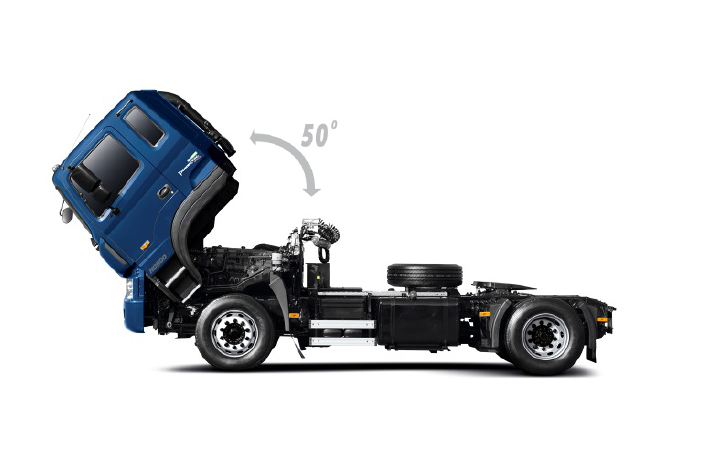 50-degree tilting cab
Service personnel will appreciate the extra-wide cab tilting angle which makes it easy to access the engine to perform maintenance and repair work.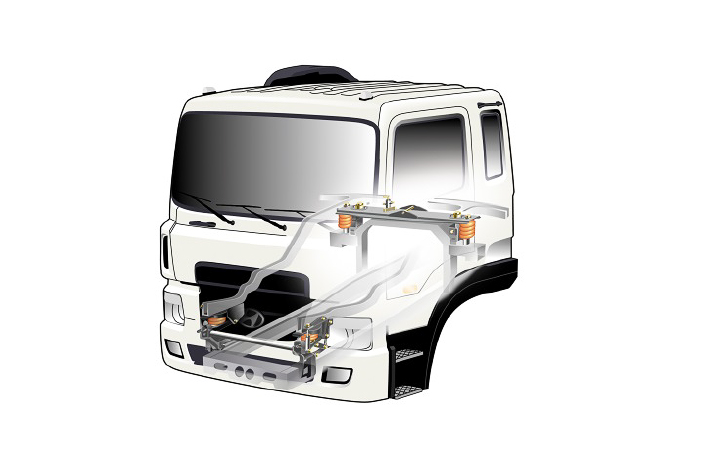 Coil type full floating cab suspension
The cab rides on four coil spring mounts to free the driver from fatigue road shocks and vibration. An air suspension provides an option.